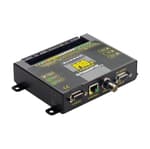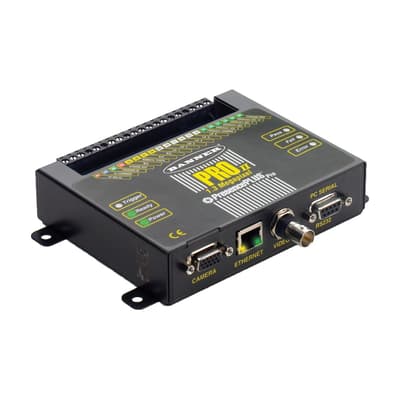 Images are representations only.
Description
Features
Compact DIN-mountable controller with all the PresencePLUS Gray Scale Tools.
Features 1280 x 1024 pixel Gray Scale.
Includes all the PresencePLUS Gray Scale Tools: Locate, Pattern Find and Count, Geometric Find and Count, Edge, Object, Blob, Average Gray Scale and Measure.
Features models with optional Bar Code Reader.
Connects directly with PRO camera head using quick-disconnect cordset.
Communicates over Ethernet, flexible I/O and serial protocols.
Features remote TEACH function for inspection changeovers without a PC.
Offers 10 to 30 V dc supply voltage with 6 software configurable inputs and outputs for NPN or PNP operation.
Features 20-pin pluggable I/O terminal block for convenient installation.
Connects directly to optional real-time video display, without a PC.